My bookgroup get together is scheduled for tomorrow morning at my home. There is a member of the group that is a vegan. My challenge comes when I get to host bookgroup, I try to come up with a refreshment that all can eat. I love to cook/bake. But I am a firm believer in butter, eggs and cream. When I have hosted in the past I always have some kind of fruit, but sometimes I just want a good old piece of cake made with butter and eggs. Now the member always insists that we don't need to accomodate her, but I don't feel right not including her.
We are having a brunch breakfast and it is potluck. We have sign-ups for cinnamon rolls, cranberry orange bread and 2 people are bringing some kind of fruit and the vegan member is bringing oranges and grapefruits to juice. One person hasn't signed up, but I am sure she will bring something yummy. I have opted to make sausage rolls.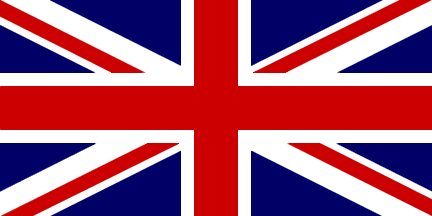 They happen to be a favorite from my British Heritage. I purchased a roll of vegetable protein sausage flavored stuff so that my vegan bookgroup member can have some. I can't imagine that you could do anything to that stuff to make it taste good. The texture was like sticky flour pasty lumpy stuff. I added worcestershire sauce, season salt and Franks Hot Sauce, in hopes that it will help. Riley wouldn't even eat it. I have wrapped it in a a beautiful pastry and will bake it up. I will report tomorrow on the results. I also have a bunch of pork sausage rolls made up as well - for those of us that do eat meat.
December is passing quickly - I hope to get a lot of Christmas stuff done this weekend. Stay ahead of the game if you can I always say! I have got most of my house cleaned up for tomorrow - so that gives me the rest of the day to work on the Christmas "to do" list.
Well on the carnivore note - I will share a recipe for crockpot french dip sandwiches. I love a good sourdough roll dipped into the rich au jus with thick slices of beef roast and sauteed onions. YUMMO!
Crock Pot French Dip Roast
1 packet Au Jus Mix
1 packet Good Seasons Italian Dressing Mix
1 can beef broth
3-4 pound Chuck or rib roast
1 large onion sliced and sauteed with a little oil
Put all ingredients except the onion into the crock pot and cook for 6-7 hours. Cook up your onions, slice meat and serve on a toasted sourdough sandwich roll. Spoon broth mixture into single serving bowls and dip your sandwich into the broth and take a bite!
Well, I have to go finish my book for tomorrow - especially since I am leading the discussion : )
Ta Ta for now.